Discover all the possibilities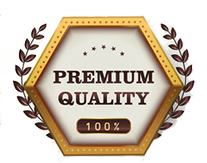 Learn to play with Bobani by video
What better way to learn how to play percussion than from one of the greatest masters of his craft himself?

. In all our videos, ROLANDO SALGADO PALACIO and his band show in step-by-step instructions the perfect handling of the percussion and in some cases even completely new - previously unpublished - sequences.


Learning with videos
is becoming increasingly popular because it is so easy.
With "do it yourself" videos from Youtube, Vimeo and many other channels, it has become an integral part of our everyday lives, simply because it works.
Each of our videos contains special files with *language translations, so you can stop it at any time and repeat a passage.
Be surprised and inspired by how easy digital learning can be and how much fun it will be to see your skills increase.
*(Language translations refer to the language in which you purchase the video).
Special Price Offers
if you want to try several videos at once - you can find several interesting offers for this on our home page right away.
Now we wish you much joy with Rolando and his band!
Your team of Bobani-Music


zu den Angeboten:
We are delighted from the bottom of our hearts
To be able to present you such internationally renowned and successful artists on our platform.

For questions and suggestions, we are always happy to help!


Our artists
Find a lot more interesting information about our artists here.